~~So, Bijou Phillips pulls a Tara Reid-like wardrobe malfunction….


…but unlike Tara, Bijou noticed the malfunction, and pulled up the offending garment, and gamely trooped on, laughing.
~~ The Idol truth comes out. Mario Vasquez left Idol because he has already been offered a very enticing record contract by none other than P. DIDDY.
~~ Lindsay Lohan is rushed to the hospital – again. Seems she took a nasty spill in her gigantic heels.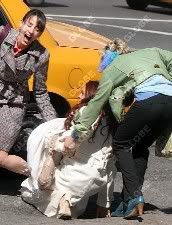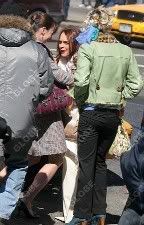 ** note as Ali makes the "drinky drinky" motion…
~~ who the heck knows if Ashton and Demi are pregnant??? there are rumors and denials flying all over the place. let's be honest, though,who the heck even cares??