aside from our desire for this dude
we both desire this one as well…
his name is mozzarella and he's a total badass. i mean, come on, just look at it him. he'd totally kick Josh Duhamel's ass in a fight. plus…he's got a whole entourage…
Now, normally, i can't stand Fergie. I find her obnoxious and annoying. and over-exposed. and awful manly. and clearly in need of some depends undergarments.
but, she's got fantastic taste in t-shirts.
yes…that's her…wearing tokidoki.
and this is me…wearing my tokidoki
maybe i'll consider taking her off of my list of pet peeves…i can possibly replace her with Jaslene from America's Next Top Model. because, yikes!
maybe.
i mean, i've got enough annoying things in my life to complain about…in addition to the last ones i mentioned…purse dogs, tanorexics, bad drivers, smelly office food…i've always got time to mention some others..
like the lazy people who use the drive-thru at Tim Horton's in the morning (even though there are exactly three customers in the store and 45 cars in the drive-thru) and block the few cars who are actually looking to run in and get their coffee quickly.
what the fuck is up with this??!??!?! and as i'm trying to squeeze my car through the tiny space, the next car in the line-up moves up so i can't get through. is he afraid i'm trying to skip the line?
this is all i want people..

also…how about people who cannot figure out how to use a Harmony Remote? i mean…it has a friggin' built-in HELP DESK. it couldn't possibly be any easier…
and those the Bell Beavers…Frank and Gordon…
what marketing genius decided that this was a) funny and b) not going to get annoying after the 450th airing??
and lastly, at least for today…
toilet paper should look like this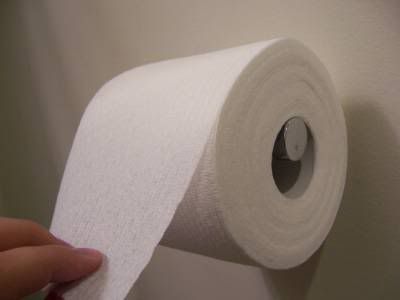 and NOT like this: