ew.
ew. ew. ew. ew.
this morning i went to get coffee, as i do every morning, and was juggling my sunglasses, my large coffee, my timcard and my receipt as i was walking out the door
(and yes, for the record, i'm still buying my coffee at Tim Horton's, even though i'm sure this contest is rigged. i've rolled up the rim to win about 73 times now and have won three times. two coffees and a donut. one in nine chances MY ASS)
and i dropped my sunglasses.
in a pile of someone's spit.
so i left them there. i didn't know what else to do. (see, Hales, it's a good thing i don't wear fancy designer sunglasses! hahaha)
what's the grossest thing that's ever happened to you??
one of these days i will admit that regardless of how i think of myself, i'm a month away from 30, that i am a mom to three kids, and that i am actually an adult, and not a 16-year-old teenager.
and that i actually should be carrying a wallet. one of those big suckers that has room for cards. many, many cards. and my kids health cards. and money. and change.
instead of a wallet, i carry one of these.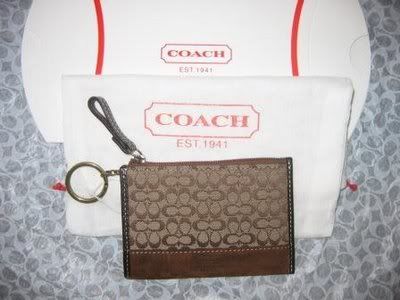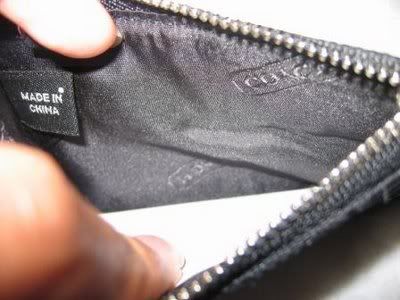 you might call it a change purse.
and you might now be wondering how in the hell i use this instead of a wallet. i have three words for you: bursting. at. seams.
HELP!!
find me a wallet.
so i can grow up without having to stop shopping at Abercrombie.
thank you all for your make-up advice. i bee-lined for my MAC counter between work and my physio appointment yesterday (for the record, it has come to my attention that only Canadians use the term physiotherapy…and you Americans were probably reading my post and thinking i was from mars. you would call what i am having 'physical therapy')
for trading in 18 empties yesterday:
for trading in today:
you can't quite get the effect, can you? how about now?