okay, i've said it before, and i still stand by it, i love to shop. Shoes, clothes, purses, hair accessories. if it can be sold, i will buy it. but, lately, i haven't had the desire to shop. why, you ask? because i'm afraid. i'm afraid that 2007 is going to go down in fashion history as being bad, bad, bad. worse than the 80's. it's going to show up on someone's thursday thirteen as being the worst year to buy clothing.
yesterday, i decided to suck up my pride, hit the mall and find me a killer outfit for the Urbanmoms bash tomorrow night. Needless to say, i'm going to be attending the gala in nothing but what the good lord gave me because i left completely empty handed.
because i didn't want to buy this: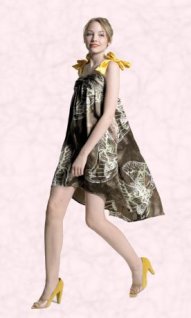 or this: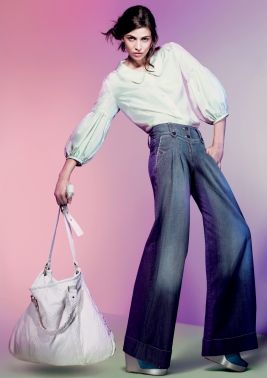 or this: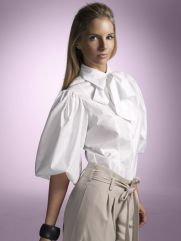 or this: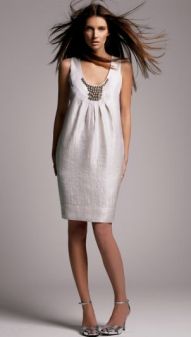 seriously, what is this world coming to?? it's almost like someone took a trip through Mischa Barton's
and Mary Kate Olsen's
 
closet and said, "dudes! this is where it's AT!"
where it's at, my ass. (although you'll never see my ass because it is supposed to be hiding behind bag dresses and billowing pieces of fabric). i have a killer ass. i've worked hard to get my ass to look the way it does…my ass doesn't do billowing.
it's all about high waistlines, metallics, bedazzled and bejewelled (where's Tana and her bedazzler when we need it??), 60's retro futurist dresses, florals (seriously, NO ONE looks good in floral prints. no one.), bold prints, neon brights, slouch looks, trapeze volumes (hello? trapeze's belong ONLY in the circus).
i think i'll be skipping the mall this year and i'll stick to buying lululemons on ebay….