i suffer from severe panic attacks before getting my hair cut. i'm so not even kidding. i've had too many horrific experiences where i was crying before even leaving the salon. Too many experiences asking for Rachel's season 4 long layers only to end up with her season 1 shag. Too many experiences asking for them to keep it long only to end up with a scissor-happy stylist. i mean, honestly, i have long, straight hair. how hard is it to give me a nice cut??? apparently, it nearly impossible.
i was more nervy than usual. new place. new colorist. new hairdresser. no air conditioning. i was sweating buckets. literally.
BEFORE:
(please note. this is a scary, scary picture of me….but it was taken by my husband, while he was half-asleep, from our bed, at 7:30 this morning…)
AFTER:
Relax. I kid. I'm thanking my lucky stars i didn't go to Sanjaya's hairdresser.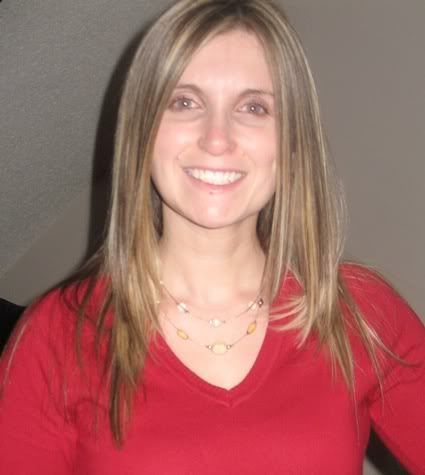 i am soooo happy with it. the color. the cut. everything. i think i'm still sweating, though.
p.s. can someone please tell me how to fix those unslightly raccoon rings around my eyes??
p.p.s. i DID get over 4 inches cut off the back. so there!