and the hits just keep on comin'.
i thought we were pretty much in the clear. Josh had gotten better. Isabella had gotten better. we were taking some sort of turn in the right direction. we had one great night of sleep. and then…Friday night, we experienced yet another random Isabella-puked-in-her-bed-and-we-found-it-5-hours-later ordeal. on sunday, while the husband was at his superbowl party and i was home with the bunnies, Emily had a fever. and cried most of the night because her ear was hurting her…and then this morning i woke up to a husband who's sick.
so, i got myself ready to go. took Emily at 8am to her grade 1 interview at Associated. in the worst weather ever. i'm not kidding. it really is THE worst day to be outside. crazy winds. crazy snow. crazy slippery roads. ah, the joys. then i came home, picked up the rest of the carpool kids and drove carpool for the husband.
i just walked into work and realized that i have a) no lunch b) no cash c) no drink d) no work bag.
fuck.
that means no coffee. and on a day like today, i fucking need some coffee. and there's no way in hell i'm leaving the office to go and find a cash machine. especially since i'm parked on the street somewhere in China (punishment for coming to work after 8am…there are no more spots in the lot)
but, on a good note. Isabella is 100% and totally rockin' her new vest.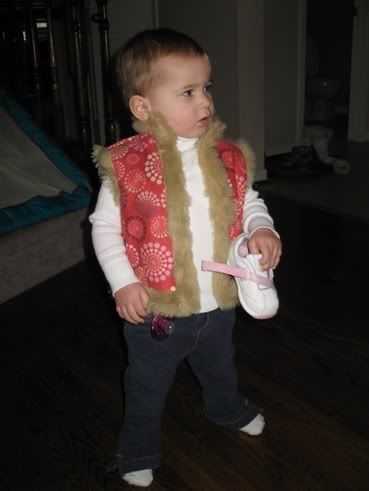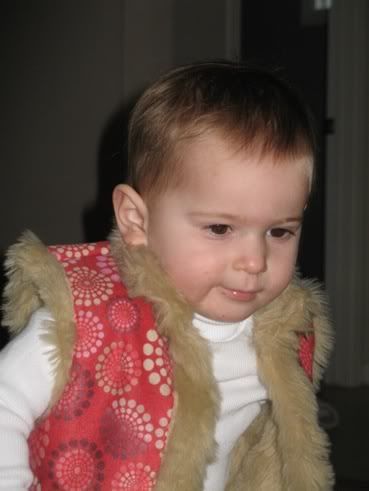 yes, she's still bald. 🙂