Everybody loves a fat guy. (in a little coat. holy schnike) you know you do. they are lovable and just big ole cuddly bears. Isabella's favorite tv fatty is this dude right here:
i know, slightly creepy. but she's all about the bear in the big blue house. i'm all about trying to figure out how the dude in the bear suit can see.
anyway, back to my point. yes, everyone loves fat guys….and there are lots of lovable fat guys on television. so many that i had a hard time narrowing it to 13. you'll notice there's no fat albert on here, a tv icon with the name 'fat' right in the title. or The Skipper from Gilligan's Island. What about you? Who are some of your favorite chubby dudes?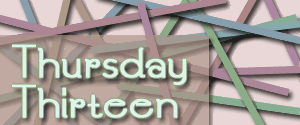 1. Eric Cartman – South Park

2. Norm Peterson – Cheers
3. Peter Griffin – Family Guy

4. Tony Soprano – Sopranos

5. Turtle – Entourage

6. Doug Heffernan – King of Queens

7. Newman – Seinfeld

8. George Costanza – Seinfeld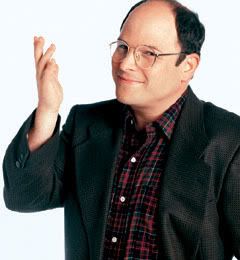 9. Homer Simpson – The Simpsons

10. Sean Blumberg – Felicity

11. Kevin- The Office
12. Rerun – What's Happening

13. Randy Hickey - My Name Is Earl