a while back i told you about how unlucky i am. I never win anything! except that time in elementary school when i guess the number of jelly beans in a jar at a mall store and won $50 to spend at the store and i bought…wait for it….a black and white clock with a pink flamingo on it. hello 80s!
but then i won the $500 in Mirvish money…and i won a weekend at Niagara-on-the-lake…and i get win ticketmaster money from firstlight all the time…i'm beginning to think my luck, she might be a'changin.
it's a longstanding joke that no one at baseball knows my name. for the first few weeks, people were calling me Allison. So, imagine my susprise when, during the  Softball Banquet, my name was called…only it actually wasn't my name per se…it was A Mattell. but, i won! i won! i won! i didn't give a rat's ass how they pronounced my name. I'd be more than happy to accept a raffle prize for Allison Mattell. no problem.
and sure, i didn't win the tv, but the  hat and the $100 to National Sports was no small shakes. Now i can buy the husband a new baseball glove to replace the one i *misplaced*…or i could just buy one for myself for next season….hmmm….
but winning the prize wasn't the very best part of the evening…not by a longshot. it wasn't the hanging out with my friends…
or the fact that i got on the dancefloor (for exactly 84 seconds)…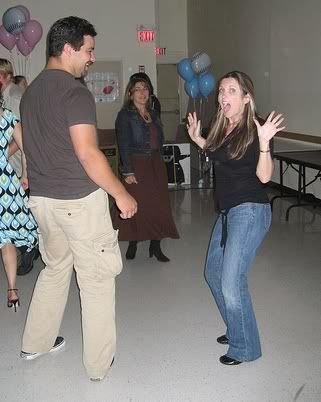 it was this sign that was hanging in the men's bathroom:
hahahahaha!