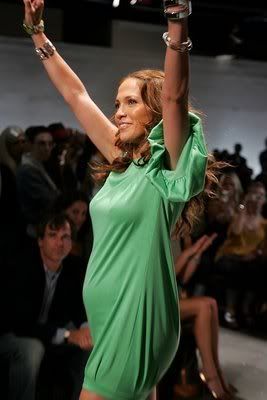 i mean, i'm not really one to judge. i've had my fair share of days where i look well, more pregnant than not. and i have recently sworn off guessing whether or not my friends are pregnant.
but celebrities don't count. They are just asking for it. you dress yourself in a green bag dress and walk out onto the floor at fashion week and people are gonna talk. she HAD to know that.
so NOT pregnant…just a dress that's too tight….
also so NOT pregnant…that's just the style right now…i call it "the billow"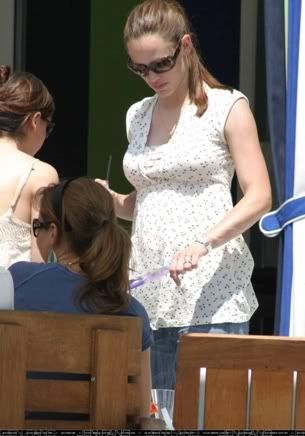 oh. my. and i thought i wouldn't have any more Colin Farrell news to report…but get. this.
Colin Farrell and Ewan McGregor are in Toronto right now premiering their new movie in which they play brothers (why couldn't I have gone to that movie??) but they decided it would be more fun to pretend they were, erm, lovers. i'm actually not even sure why i like this story so much. perhaps it's because I am all hot and bothered thinking about the two of them. and me. is it getting hot in here??
When Ewan spoke to Metro, he said:
"Me and Colin Farrell lovers? Yes. You heard it here first. Friends, lovers, all of those things."
And Colin corroborated his buddy's story, adding:
"We're lovers, but only physically. No movies, no dinners, or long meaningful conversations caring about how the other person is doing in their lives.""We just like to make love every now and then. Once a year is going to be the deal, like Woody Allen makes his films."

 
i'm thinking of bringing some celebrity back to Cheaper Than Therapy. Thoughts? I used to be all about the celebs…and then my girl Haley-O began cornering that market on her celebrity gossip site…but i've just sort of, well, i've been missing it lately, and there's more than enough snark to go around methinks…i'm thinking Fridays maybe. Friday Celeb Snark?!