there is nothing quite like starting your morning by ordering yourself ten new v-strings from victoria's secret. v-strings are on sale for $3.99. go on, i'll wait while you go over and place your order. you see, the husband is going to the states next week to visit his cousins and you can sure as hell know i'm going to take advantage of the low dollar and the cheap shipping prices to the states and the good sales…
i was finally able to retrieve some of my pictures off my broken camera (may she rest in piece). i, of course, had to stand in line at a stupid kodak kiosk for an hour and a half behind these four women who had no clue what a memory card was…(and one of them had no clue what a razor was either, it seems) to get them to put my 35 pictures on a cd.
my mom has this thing with hair. every time she sees me, the first thing out of her mouth is, "you need a haircut" and i'm so not even kidding. she really does this. she hates me with long hair, and always has. i'm not exactly sure why. she once told me that my haircut made me look 'white trash'….what what what?!
so, i dare you to guess what the first thing we did after we got off the plane was? (and the answer isn't cheesecake factory…that was the second thing we did….)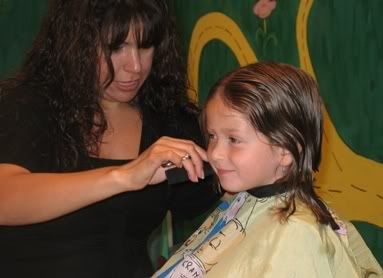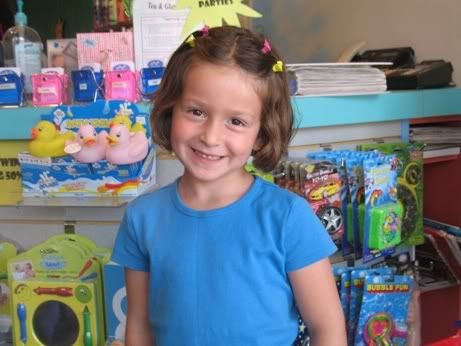 because i sure wasn't getting my hair cut.
a few more photos from my trip on flickr…including ones that show off ma new dress…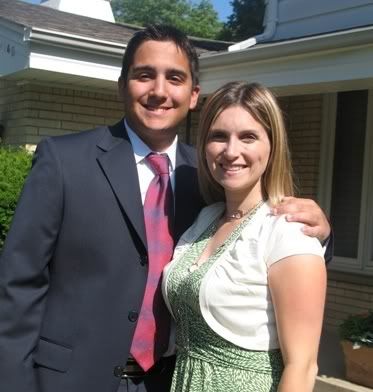 this is a picture of me and my brother. (see….i told you i had nice boobs – huzzah!) we look, erm, NOTHING alike. when we took the kids to (yes, again) cheesecake factory for lunch after we left the wedding, the staff thought that we were MARRIED. and that the girls were OURS. ick.