~~i was so pleased to see Brokeback Mountain take home 4 awards, but anyone else wondering where jakey-poo gyllenhaal was?? rumor has it that he was in Los Angeles on Monday….
~~Joaquin? toupee much? damn, baby, what you do to that hair?? (ha…all you family members will appreciate the ghost reference!). i did think it was rather amusing that someone so dark won an award in the musical or comedy category…Reese and Ryan were cute as always.
~~worst looks of the night:
Drew Barrymore. her globes? too big to go braless. what on god's green earth was she thinking???
Marcia Cross. coral? not a good color for anyone.
Ellen Pompeo. seriously?
Geena Davis. like one gawdy christmas ornament.
~~best looks of the night:
Keira Knightley. she looked absolutely gorgeous.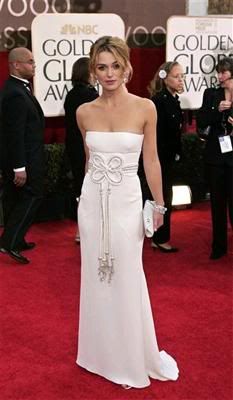 Kate Beckinsale. two words. stun. ning.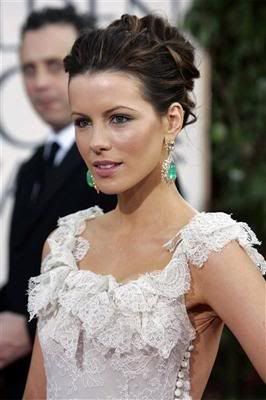 Emmy Rossum. but she always looks good.
Eva Longoria. definitely the best housewife.
~~okay…and really, i like Gwyneth, and think she looked pretty good, albeit slightly pajama-esque, but she has GOT to lose that fake British accent. altough, i enjoyed her calling Anthony Hopkins, Antony.
~~love, love, loved Steve Carell's speech. he's adorable.
~~Anne Hathaway should never wear red lipstick. again.
~~YUM
~~and p.s. i had to do a serious triple take. i thought that Alanis Morrissette WAS Sheryl Crow.