it seemed most of you missed the hilarity of yesterday's post and focused more on Lindsay Lohan's skankiness instead of the fact that my 7-year-old daughter thinks that George Clooney is on the dollar bill…come on! that's gold, people! no? no one? i guess it's fair, she is pretty nasty (although now that i know that Metalia can save her, i can rest a little easier) but take it easy on me. i've been to hell and back this week. twice. once with Isabella (for FIVE friggin' days straight) and once with Emily. getting struck with the plague during passover seems fitting, i guess. but seriously, i would have taken just about anything else. (barfs be gone…please). frogs? sure. hail? sure. darkness? hell, i would have even taken lice. (karma gods, take nothing i say seriously…)
my son Josh is the master of the one-liner. i swear. he coined the term 'knee-pit' and calls his balls 'poisonous beans'….the things that come out of his mouth kill me. this week, he killed me twice…
Josh: "Daddy. i feel bad for Tyler. in my class. because we go to the bathroom in pairs. and his wiener? is WAY teenier than mine."
HAHAHAHAH.
poor Tyler. i feel bad for him too.
(also, the story is way funnier if you know how Josh talks. he still can't pronounce his "r"s…so Tyler is Tyl-ew and wiener is wien-ew and teenier is teeni-ew. coupled with the sing-song-y way he talks and add a splash of a Canadian accent…it's just about the funniest thing you've ever heard.)
yes, i did say Canadian accent. i caught my son pronouncing pasta like PASS-ta. blasphemy. i considered using the soap…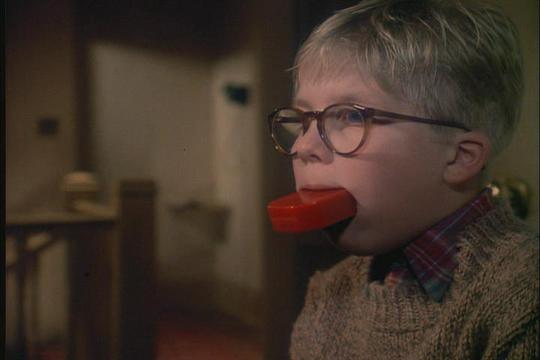 but instead gave him a firm lecture about how to pronounce pasta and mazda and plaza.
the second time he killed me i wasn't even there. i heard the story third person and it was STILL hilarious. i missed the first passover seder because Isabella was still throwing up. i can't say i was all that upset that i missed it. well, until i got the pedialyte shower, i guess. anyway, my father in law has hands that shake. i mean really, really shake. he can't walk with a mug of coffee from the counter to the table without spilling it. he's had it forever, and it's genetic. his mother had it too. (the husband seems to be shaky hand free, but we won't discuss his problem hands until after he has his second hand surgery next week…)
Josh: "Saba, why do your hands shake so much?"
father-in-law: "Well, it's not my fault, Josh. it's something my Mummy gave to me"
*beat*
Josh: "why didn't you just say no when she gave it to you?"
Josh, i LOVE you. you make me laugh every day. PLEASE, for the love of all things pokemon, don't get the stomach flu! okay? thanks!
oh, and PS…who think this looks like my Emily??? Haley-O sent me this picture of Matt Damon's daughter Isabella. the husband and i think she's a clone! fine…i'll admit it…i'm fucking Matt Damon. Take that Sarah Silverman!