the husband keeps calling it farrah fawcett-like, but he's totally wrong…because this is farrah:
and this is my new hair:
what? i see NO Farrah resemblance.
yes, i finally let my hairdresser give me the side-swept bangs she's been telling me to get for the past year. because they are all the rage, apparently. and you know what else is all the rage? waves. great…i have a fancy flat iron (love love love) and now i have to go and get myself a fancy one of these: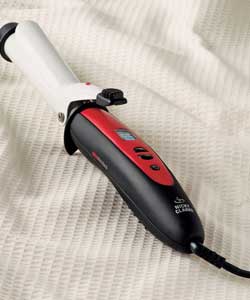 seriously. my hair went from stick straight to wavy in about 45 seconds (see hair above) any recommendations??
i also took my little bugger (who decided that 3am was a perfectly acceptable wake up time on sunday morning. boo) to see her little monkey friend and her new baby brother.
and of course, i spent a good majority of the time kissing babies. i love to kiss babies. (and no!!! it doesn't make me want to have another one)
(do i need to even ask you to guess who that cute baby is???)