Is Patrick Moberg's attempt to find the girl of his dreams – the girl he shared a subway ride with – romantic? creepy? a little bit too much Lass Bass in On the Line-ish? what do you think? Personally, i think it's awesome…and i'm kind of wishing that i wore a flower in my braided hair and blue gym shorts and tights (only not so much, because that's a bizarre combination…)

I am officially the proud owner of this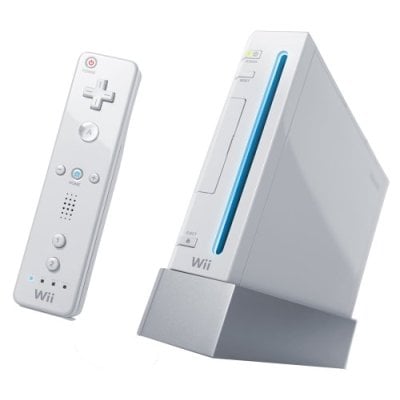 after a karmastic surprise bonus at work (don't get excited. it was small. very, very, erm, well, wee)…i realized that it was fate that the wii i'd been talking whining about getting finally become mine.
and mine it became. oh my heavenly days, i couldn't be happier. well, i could. once i get my hands on
 
i love all things mario. love love love.

since awards are a rarity around these parts i will let you know of, not one, but two awards i received lately.
 
my favorite horizontal parent-er over at Oh, The Joys gave all of us in the great white north, those who bleed Tim Horton's coffee, this lovely little honor. because, she's right as usual, Canadian bloggers are AWESOME.
and then, over at so, what do you do all day, i got me some yellow and green goodness with one of these puppies
 
 
it's lovely to know that my candy strike made someone smile because i sure as hell haven't been. (but tomorrow is November 7th, and i'm pretty sure i'll be having candy for lunch….)
i suppose i'm supposed to share some smile-y love and let you know what bloggers out there are making me smile. There are many, of course, but today i'm handing out green-and-yellow fugly-ass awards – and perhaps some tongue-kissing, if they'll have me - to these lovelies (i think i overuse the word lovely. i guess it could be worse. i could be slipping the word 'cock' into all my sentences…)
1. The Cheaty Monkey. oh she of the new babies and the puree obsession. she's a bestie in real life and online.
2. Moosh in Indy. she bakes. she shows us the moosh runway. she bakes. she makes me want to use my treadmill more often. and did i mention that she bakes?
3. Where's My Cape? three words: medical. advice. monday.
4. Sarah and the Goon Squad. she's 12 at heart, like me, and laughs at things like "avoid squeezing the meat" ahahaha.
5. Metalia. she's a fellow member of the tribe, and possibly the only female i've ever seen who can pull off bangs. real bangs. oh, and she loves Liam Neeson. and sees crazies on the subway. she's like me, only funny.