Mascara is a VERY iffy thing. too little and it's all "where'd her eyes go" and too much and it's all "clump much?"
the first mascara i ever tried was none other than everyone's first mascara…the infamous Maybelline Great Lash
i wore this for years. too many years.
and then i ventured outside of Walgreens and into the clinique bonus time. oh yes, i did. (shut up, so did you!)
and then, i graduated to Prescriptives. There were no white coats…so, it had to be better, right?
and then i discovered the golden god…MAC.
unfortunately, as good as their make-up is, their mascara is pure shit. It's clumpy. It's AWFUL.
so, i moved on…to Lancome. I know, right? Lacome. but, seriously, i loved the Definicils that everyone was pushing. everyone. But, then my friend Aimee (who has THE best eyes in the world) changed my life forever.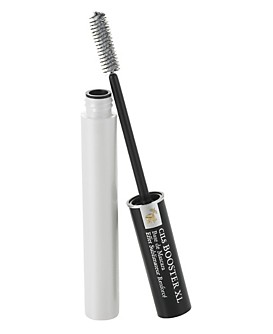 +
=
PURE BLISS
(just FYI. it's Lancome's CILS Booster and Hypnose)
beauty.
i swear.
try it. you won't be sorry. and you will never wear another mascara again.
(also, all you Canadians out there…did you know you can buy it at Shoppers Drug Mart??!! Because i sure didn't.)
to see more Hot Mamas Know beauty tips, visit Absolutely Bananas this week. It's the party glam edition.