and we're back with installment #8, where we discuss whether or not Miss Britney is back with installment #3.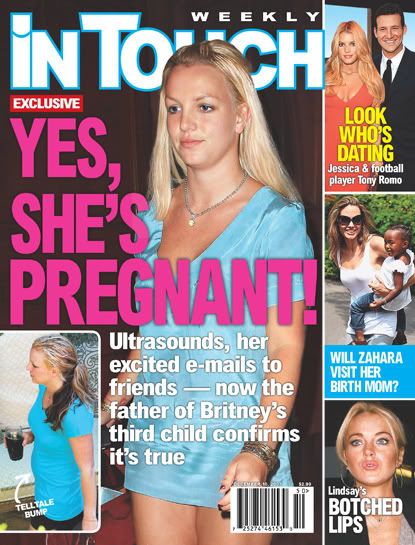 InTouch is claiming that JR Rotem confirmed that yes, she's pregnant and yes, it's his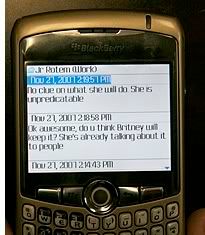 In Touch: They are saying Britney's pregnant and you're the father.
JR Rotem: It's true.
In Touch: Ok awesome, do u think Britney will keep it? She's already talking about it to people.
JR Rotem: No clue on what she will do. She is unpredictable.
I'm pretty sure i think this is total crap. but, then again, it's Britney we're talking about. Britney, the girl who apparently stripped at the Hustler porn shop in West Hollywood this week and then stole a wig. come on, anything is possible.
kind of like with them. could somebody PLEASE tell her to stop wearing the heels? she looks like she could devour him in one bite.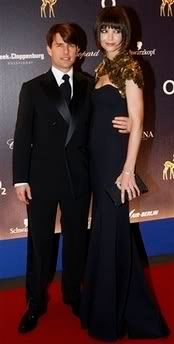 what do you think of the new hairdo? Saleisha much?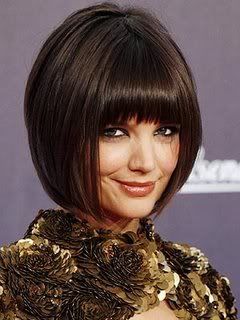 ouch.
um, yeah, so talking about ouch, can we talk about Alabama Gypsy Rose for a second?? who, you ask? porn star perhaps?
alas, but no, she's Drea de Matteo's new baby girl. Alabama. Gypsy. Rose. and no, that's NOT a joke.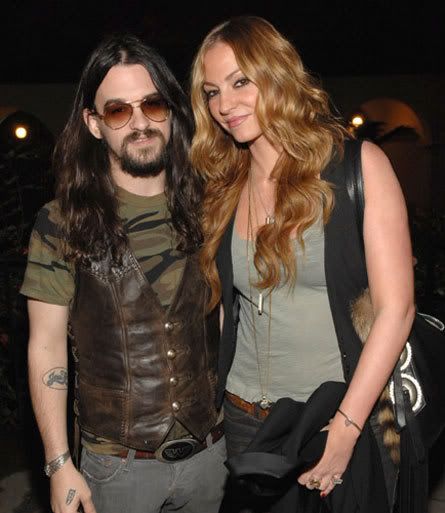 okay, how about this here ouch??
anyone want to take a stab?? I'll give you a wee hint. she just got engaged this week….
(just to clear something up, people. i don't think JLH is fat. at all. i'm sure she's thinner than i. I just think a person should have the good sense to cover up her less desirable bits. If she had chosen a suit bottom in a size or two bigger, she'd probably look great)

who watched:
The Amazing Race: I so loved Jennifer being all whiny and wah! you should give us a turn to win something and then Hendekea shot her a very telling UM, yes, except for the fact that this here is a RACE. i heart Vyxsin. she's lovely. and the blondes name their chicken Phil! awesome! my love for Phil…with his "no chicken, no check-in"
House: i love House. and i knew he'd get himself his three. he's quite clever that Gregory. can't say i'm sorry to see the bitch go, but couldn't he had kept Big Love over Taub??!! i miss him already. best line? "The B-side is worse"
Survivor: James is gone! James is gone because James is a smug idiot. use the idol, luke! i'm sad to see him go, because i think he was a GREAT player and he was highly entertaining….but this was one of the best tribal councils. ever. If Amanda can swing a Todd-voted-off victory next week, she might be in my top 5 survivor contestants (certainly in my top 13…hmm….) best moment of the night: "Is there anybody who reasonably expects that they will not be going home?" pause. and Eric raises his hand, sheepishly.
30 Rock: I'm so gay for Jamie. mmmm. hahah. you can't be gay for one person. unless you're a lady and you meet ellen! (ah, poor poor Anne Heche) this was 30Rock at its finest. exclamation point haha period. "Dijonnaise is a boy's name?" Duran Duran reference! awesome!

new post up on Fabulous. we are discussing this book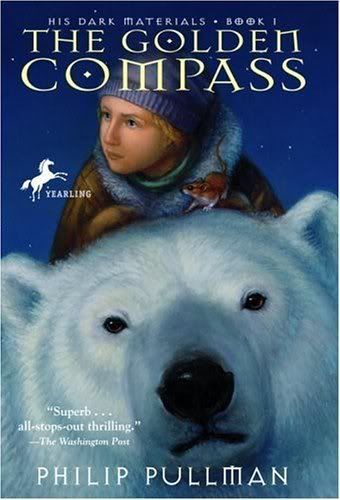 and the Halton Catholic school board's decision to pull the book from its libraries shelves. come on over and give your $.02