The American Idol finalists are not as unfamiliar with the spotlight as the show would like us to believe. Sure, we all know about Nikko/Ozzie Smith being the son of baseball famer Ozzie Smith. But, did you know that:
~~ Amanda Avila, 23, sung, and lost, on a January 2003 episode of CBS' now defunct Star Search revival. She's also a onetime backup singer for Smokey Robinson and a pal of Josh Groban.
~~ Another Star Search vet is Nadia Turner, 28, from Miami. She appeared on the show in January 2004, winning a preliminary round before losing to the season's eventual champ.
~~ In 2000, Celena Rae, was crowned winner of the syndicated show Your Big Break, which encouraged contestants to mimic singers more famous than themselves.
~~ Constantine Maroulis, 29, also is a working actor. He's toured the world in Rent last year, and appeared in productions of Hedwig & the Angry Inch and Macbeth.
~~ Bo Bice, 29, from Alabama, has opened for Warrant, and performed and recorded with Allman Brothers Band keyboardist Johnny Neal.
~~ Joseph Murina, 26, from Smithtown, New York, was crowned "Long Island Idol" by a Long Island radio station in 2003. He's also done Showtime at the Apollo.
~~ Vonzell Solomon, 20, released her first album/demo, My Struggle, which, in an cringe-worthy coincidence, bears the same title as Hitler's autobiography.
_______________________________________
Last night, on the Bachelorette tell-all special, Fabrice denied that he was gay. Shortly after someone obnoxiously asked if he looked at other men in the shower, Fabrice responded defensively, saying, "I'm not going to f**k a woman on stage to prove I'm not gay." And then, when Josh told Fabrice that he almost vomited watching him try to suck face with Jen, Fabrice responded with, "Try imagining my tongue down YOUR throat!'" No, he's not gay at all. not at all.
They announced that the next Bachelor (i think it's number 7) will be Charlie O'Connell.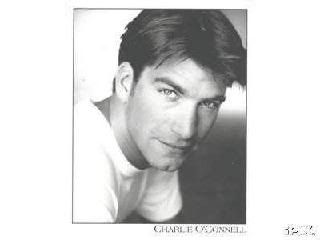 I mistakely thought this was Trista's runner-up from the Bachelorette, but i was wrong. Charlie O'Connell is the less famous brother of Jerry O'Connell, who is currently dating Rebecca Romijn-Stamos (is she still going by Stamos these days?)