~~ it seems that it was Tobey Maguire, not Orlando Bloom, who was supposed to introduce the Aviator at Sunday's Golden Globes. Tobey pulled out at the last minute. Apparantly, Spidey has been packing on the pounds and his handlers didn't want him making any public appearances until he tones down a little. ha!
~~ it seems that it didn't take them long to come out with this: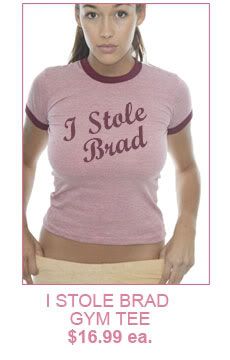 and i know what y'all are thinking…just because i bought the "save mary kate" t-shirt…does NOT mean that i'm going to buy this one…
~~ it seems that Jude Law is going to marry Sienna Miller in Fiji. Lucky bee-otch.
~~ it seems that Kevin Federline has gotten himself a disastrous new 'do.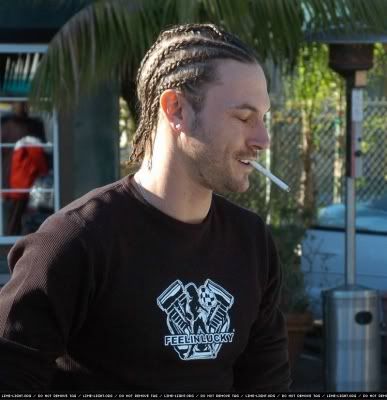 yikes!!