i want to move.
i'm fairly certain this is some sort of genetic defect. i am not the only one. i know plenty of people women who suffer from this. constantwantingtomoveosis. or there's also the equally as debilitating, constantwantingtorenovateosis.
i don't want to renovate. i want to move. when we bought our house, we got a great deal on it. there were divorce issues and drug issues and the owners just wanted out. so, we offered them a price we never thought they'd go for, and they took it. We were thrilled. we, and our walking baby Emily, were outgrowing our 850 square feet of space and couldn't believe how much space our 2,950 square foot new house had! we had a backyard and a porch! 4 bedrooms! and huge kitchen! it was amazing.
and then we moved in. and realized all the shitty things that come from owning someone's old house. shower leaks. half-assed basement jobs (i swear, the doors to all the rooms in the basement were all cut about 4 inches too short). a fridge that had a life of its own. the GREEN carpet in the family room.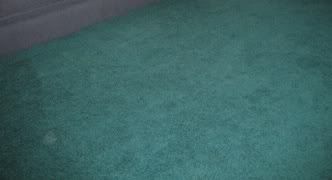 the Napoleon fireplace AKA the eyesore.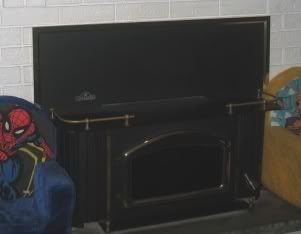 the roof that needed redoing. the exterior paint chipping.
so i've been on mls, um, pretty much since the day we moved in. and i've known in my heart of hearts that we weren't going anywhere. it wasn't financially feasible. it wasn't practical. but, it still didn't keep me from looking. there's no harm in that, right? and it still didn't keep me from sending house listings to the husband. there's no harm in that either, right? and it still didn't keep me from visiting model homes and bringing home brochures. harm? i think not! (don't ask my husband, though. his answer will include many a curse word. ha)
but now, 6 years later…a move is finally within my reach. maybe. we have agreed on a neighborhood, mostly. we have agreed on a price range, mostly. and we have agreed on a time frame, mostly.
it looks like if i can keep my ass out of the mall (yikes. i don't know if that's a possible feat) we might be looking at next summer. and this could all just be in my head…
but that still doesn't keep me from looking at these today….
ah…looking at houses…kitchen, bathrooms, closets, offices, basements, backyards, granite, hardwood, paint, tile, appliances….it's like HEAVEN to me.