before i get into any sort of commentary of last night's oscars, we must first take a look at the ladies…
Jennifer Aniston: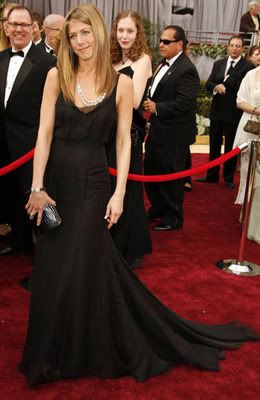 me personal vote for best dressed. she really knows how to do it right. she knows you don't need a gaudy color (Michelle!) or a puffy sleeve (Charlize!). She looks beautiful and tasteful. always.
Rachel Weisz: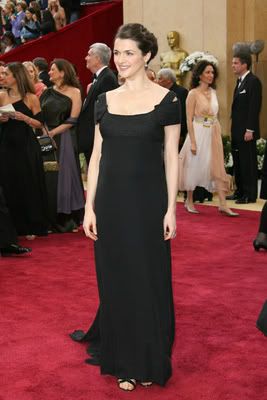 another woman who knows how to dress herself (or to be dressed). 7 months pregnant and as stunning as ever. radiant.
Naomi Watts and Nicole Kidman: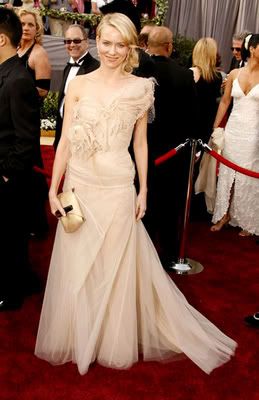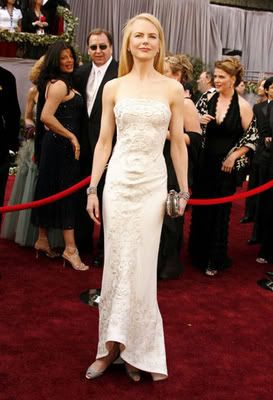 okay, while i thought that Nicole's dress was beautiful (Naomi's…not so much), coth these Aussie's need to stay away from the pales, or get themselves some sun. pale hair, pale skin, pale dress. they look ghostly.
Reese Witherspoon: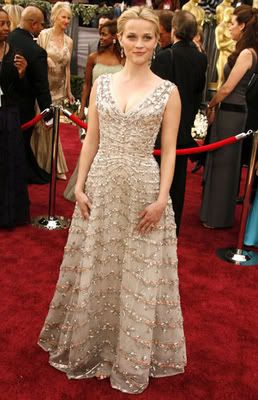 she looked great. her face and hair were absolutely stunning. and the dress? big improvement from the Golden Globes.
Jennifer Garner: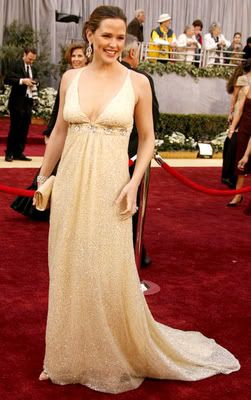 Holy ginormous boobs batman! Not buying the dress. it's screaming, "yes! i still have baby weight to lose!" not a good choice for her.
Hilary Swank: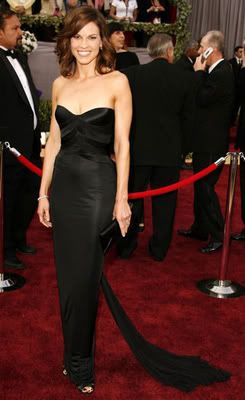 Hilary Swank has curves? i never knew! she looks nice.
Charlize Theron: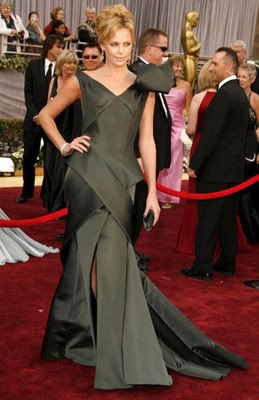 what was she thinking? honestly, i felt the worst for Matt Dillon, who had to sit behind that eyesore all night. ew.
Keira Knightley: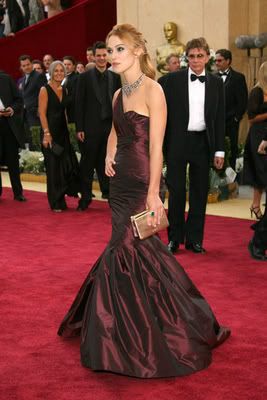 the girl needs to work on her posture. didn't love her hair color (looked a little home-colored to me) but otherwise, she looked great.
Michelle Williams: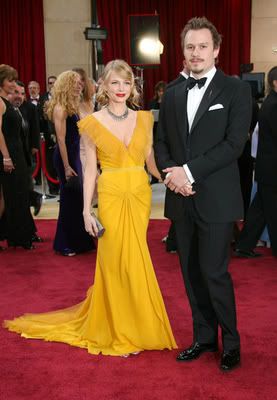 oy. that dress would have looked nice….in black. and that lipstick would have looked nice…on a stripper. what, was she taking lipstick lessons from Anne Hathaway? speaking of Anne, where was she?
Felicity Huffman: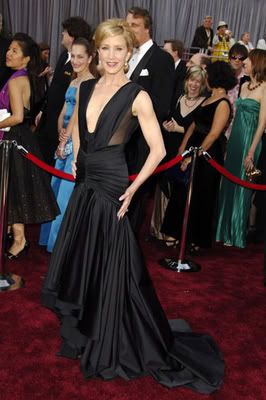 she looked so good. the most feminine I've ever seen her. which was the good thing…since her role in Transamerica was anything but feminine.
Jessica Alba: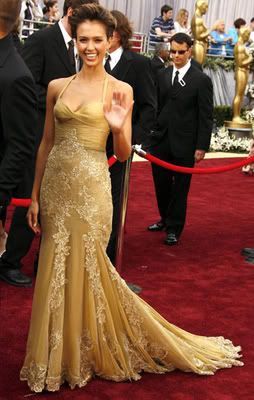 not my first choice in color, or in style. but she looked stunning.