Last night, i came home with two bikinis and a tankini top. i'm still in shock this morning. you see, bathing suit shopping and i don't mix. at all.
because
i LOVE to shop…i HATE to try on.
stores with good return policies and i go together like chocolate and peanut butter. (mmm…chocolate and peanut butter…) i pick the clothing i think might work, take it home, try it on in the comfort of my own home…where i can be barefoot, or try things on with different shoes, or with different things in my closet. and to be able to try on more than 6 items at once. (what the hell is up with that anyway?) and then i haul all the rejects back to the store.
(ps. i think some of it goes back to the communal change rooms at Loehmann's and the Florence Eiseman warehouse sales my mother used to drag my sister and me too when we were young. nothing says love like getting down to your wonder woman underoos in front of 400 complete strangers)

it's perfect. stop laughing. there's pressure when you try things on at the store. and things always seem to look way better in their 'special' mirrors. and i end up sweating by the end of the whole process. Also…have you ever seen the change rooms at Urban Planet (yes, i shop there…shut it…it's cheap and uber-trendy and it falls apart right as it's going out of style. perfect!)?? every time i go in, i'm sure i'm coming out with syphilis.
but, i bit the bullet, and went in to the store and tried on about 87 suits. and officially bought:
they look WAY better on. At least that's what Tova tells me. and the husband…who was unhappy that the bottoms look like grannypants…was pleasantly surprised. and i swear, they don't look granny at all. they make my ass look smokin' hot. (now if only they could flatter the rest of my paunchy body. the stomach pooch…beware the stomach pooch! i am, as Angella of Dutch Blitz so eloquently put it in her post yesterday…"fat skinny"…which, essentially, means that in clothes = hot! without clothes = not so much…)
i also bought me a cowgirl hat…which is a little too much Britney for me…but for the beach, it seems to work: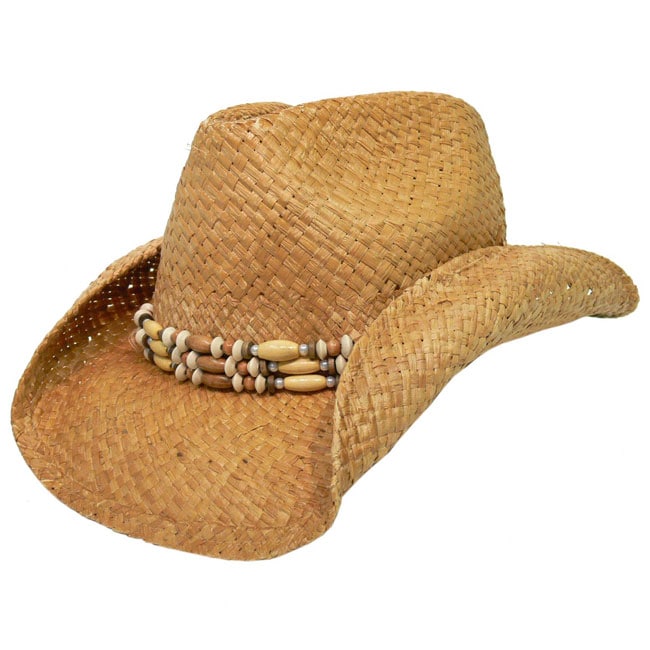 um, is it wrong that i may actually be a little bit in love with her dress in this picture too??!
hey…i guess it's better to channel this look than this one: