Rob and Amber tied the knot on Saturday:
their elaborate wedding took place on Atlantis at sunset on the beach with a lavish poolside reception for about 200. Atlantis, by the way, is the resort that Rob and Amber coincidentally won a trip to during the second leg of The Amazing Race. (This will certainly fuel the conspiracy theories; since CBS is airing the wedding, perhaps they gave them the trip just to save money!).
and Alicia Keys has chest hair: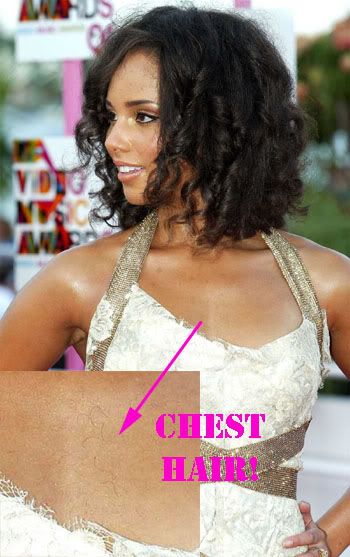 ew.