for my pre-baby cut and highlight.
don't worry, folks, i will not be doing this: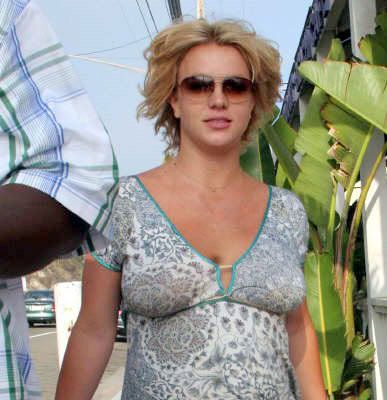 and while we're looking at this picture, can we focus for one second on those boobs? I think someone needs to teach Britney that proper support is important when you are pregnant and that bras are friends, not enemies.
those things are out of control…