did y'all see my guest post over and Izzy's?? go on, get. spread the love, folks, spread it.
busy weekend as usual. full of swimming at Jack and Ilana's and bbqs (where both Josh and Isabella decided to sit down – fully clothed - into the Moss' wading pool…um, yeah…probably the last time we'll be invited back there….) and birthday parties and water parks and Moxie's for drinks. it was all good, but i spent most of last night sick, sick, sick. as per usual for me on sunday nights, i overdo it in the sun, overdo it on the coffee (i think i had, um, 4 yesterday, including a gigantenormous chillatte), and overdo it on the activity. and then i go ahead and drink. and then i pay for it….from about 12:30am until about 4am.
i did get some great shots at the waterpark. the husband's sister and her four kids are in town from Israel and we've barely even had the chance to see them…so it was nice to be able to spend the day with them…
this is a pretty typical picture of my three – Emily being bossy, Josh being skinny (and seriously, why are his shorts pulled up so high?) and Isabella being a little pork sausage (how freakin' cute is she in a bathing suit?):
more on flickr, of course.
i also got to hang with miss haley-o at her monkey's birthday party.
and we, as usual, took some sub-par pictures of ourselves:
(my hair looks like it's eating my neck…what's up with that??)
one of these days we'll get a decent one, damnit. i swear.
and how was your weekend??

also…
do you think i look like her?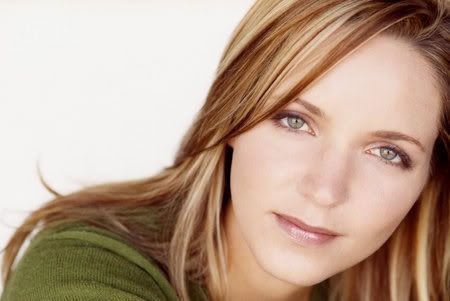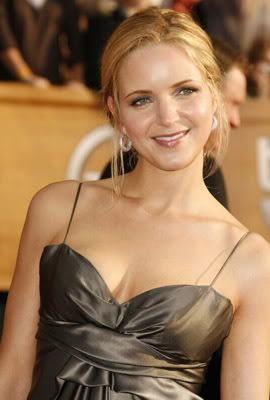 her name is Jordana Spiro. Apparently, she's on some show called My Boys. I've never heard of it. but, my friend (and green teammate) Brenda told me that i looked like her. the husband walked by my open photo of her this morning and said,
"who is that? she looks so much like you!"
see…i don't really see it. maybe a little. mmm…now that i look at it…i totally see it.
but you see, usually, i get that i look like Nina from Y&R
um, yes, fugly. fugly. super fug.
so this is a BIG improvement.