two words (and they may be an overshare here): gut rot. (i'm going to go with dehydration. four days of walking from morning until night and not enough to drink. unless you count iced coffees…and i don't think you can)
six more words: banana republic outlet bag gone missing. (boo!)
my post-trip karma is back, friends.
the husband and kids are safely at my mom's house. according to my saintly husband, all three kids were angels in the car and angels on the very windy ferry…
(kiss.kiss.kiss. miss them)
my trip was amazing, though. i never get to spend any alone time with my sister and it was just perfect. she and i are molded the same. if you disregard the fact that we look NOTHING alike…we think the same. i can't even tell you how many time we'd meet up at the dressing rooms at a store and were trying on the.exact.same.things. (cue the twilight zone music)
we went to try the Crumbs cupcake…
was only meh.
we stalked a movie being filmed (ps. it's called Four Single Fathers)…you may catch me in it, since we loitered around the hot dog cart for hours. and we chatted with the poor man who got paid $400 for them to steal his cart for the day.
mostly we stayed because the Italian actor was VERY handsome. a rugged WAY better version of Benicio del Toro.
we loved on Connie Chung:
i swear, i NEED to have this cat. she looks JUST like gizmo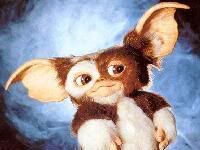 and we took touristy pictures
i'm already looking into tickets for my next trip. there are still things i need to do…like replace all my banana republic purchases that i can only assume are sitting at the bottom of my sister's garbage chute.
who's coming next time??