rant of the day…you know what i hate? bands that decide they need to start screaming 3/4 of the way through the song. yes, i'm talking to you, Foo Fighters. what the hell, Dave? hmm? Let It Die is a perfectly good song until you start SCREAMING for no reason at the end. seriously. stop. my ears are bleeding this morning.
so, i LOVE the Olympics. gymnastics. swimming. basketball. diving. high jump. long jump. pole vault. hammer throw. javelin throw. 4x100m relay. love it. i could easily plant my ass in front of my tv and just watch, watch, watch away in pure envy. i envy the strength, the ability, the determination of these athletes. i wish i was this passionate about, well, anything. and raw cooking dough doesn't count. (and getting a gold medal in movie quotes just doesn't seem as exciting, now does it?!)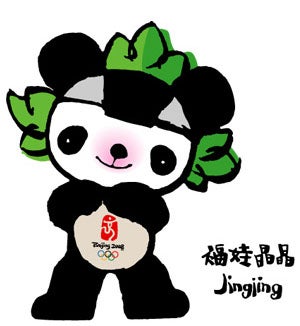 in 1996, when the Olympics were in Atlanta, i was able to GET OFF MY ASS and go to the games in person. it was incredible. and, by far, the BEST thing we got to see were the Closing Ceremonies. we watched Boys II Men sing the Star Spangled Banner. we got to watch as Josia Thugwane, 25, stood at the center of the medal platform, and became the first black South African in Olympic history to win a gold medal. we got to take part in holding up a card to reveal an entire stadium-wide wreath. we got to watch 600 Atlanta children sing Celine Dion's "Power of the Dream" and end it with "y'all come back now!"
and then, my brother and i, we stormed the field.
i swear. we jumped over security lines and somehow ended up in the middle of the chaos.
you see that chubby looking girl in the middle on the bottom row?
yes, that's ME.
posing with Olympic athletes. shortly after the 1996 olympic torch was extinguished.
this year i got to take part in the Beijing Olympics too. and while no, i'm not there in China to witness it first-hand, i did get to be a judge in the Visa Olympics of the Imagination and i did get to send 4 Canadian students over there! which was both an incredibly fun and rewarding experience!
Go Canada! i know you haven't won any medals yet, and 41 other countries have…but i'm rooting for you!!
Go USA! obviously, since i'm an American. and will always be an American, i'm rooting for the US as well.
mmm..
Michael Phelps…