from here on out, the Friday Smackdown will be hanging out over here.
so, go there. now!
while you're over there trying to figure out why on earth Zac Efron is CURLING his hair (please say it's for a part! please!)…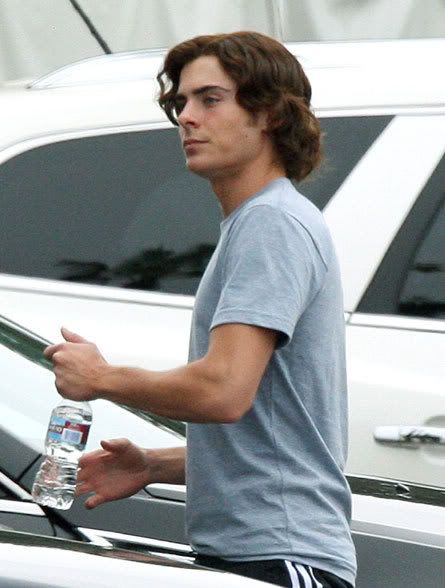 i'll be over here trying to figure out how i can manage to NOT gain 12 pounds while i'm here. i mean, i do want to fit into my new Abercrombie grey skinnies that i'll be opening up on the 26th…(yes, i already know, and NO, i didn't open up any gifts yet, and YES, Chrismukah celebration will be happening on the 26…you did read that right)
Breakfasts are big, lunches are big, and dinners are big. add about 45 pounds of Carnegie Deli cheesecake, some pumpkin pie and some reese cups, and well, are you starting to get the idea? Southerners don't know how to eat light. it starts with biscuits and gravy and eggs and pancakes and all the fixin's….and end with a nightly run to starbucks for a latte. it never ever stops.
i've decided to skip the giant breakfast and save my calories for later in the day. bowl of cereal. mmm…fruity pebbles (i didn't say i made the healthiest of choices)
see…we don't have fruity pebbles in canada…we have fruity rocky balls. (hello, google hits!)
i don't know if you can really tell in this picture…
 
 
 
 
 
 
 but these are Canadian, from 1992, pebbles…these are, of course, the cocoa pebbles kind…but you can sort of get the idea…
 and i'm going to try to keep my lunches to salads…even when we are Cheesecake Factory and CPK…salad. salad.
and i'm going to only have three bits of any dessert i eat. i'm not exactly sure how this one is going to work…does three bites mean three reese cups??
and i will not – do you hear me? – partake in ANY of the m&ms that are sprawled in glass bowls ALL OVER THIS HOUSE. not one. not a peanut one. OR a regular one.
what about you? what do you do to make sure you don't blow up over the holidays???
so, enough about me…go check in on your favorite tv shows and your favorite stars.