i came back from Atlanta after Chrismukah weighing 5 pounds less than i did the day i gave birth to my first-born. no, i'm not exaggerating. FIVE pounds. yeesh. so, i took the lard-ass by storm and gave up the cakesters
mmm…cakesters…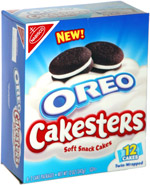 and headed to the beach.
mostly because in 6 weeks i'm heading to the other beach
and i'm going to have to, erm, actually put my ass into a bathing suit.  and, erm, actually wear it. in front of people. who i know.
so..on south beach i went. but, i didn't really. because south beach doesn't work for me. i did it once before and watched in horror as the husband lost 14 pounds and i lost NOTHING. so,  i put my own little twist on it.
things allowed on south beach diet phase 1:
things allowed on ali beach diet phase 1:
see? you are already liking my diet, aren't you? seriously, though, i decided to eat mostly low fat meats, low fat cheeses, whole grain breads and vegetables. heaps of vegetables. (hello…you can just call me Gas-ious Clay. sex-ay!) but, i still allow myself the things i enjoy. like cookie dough.
and i've lost and kept off 9 pounds.
which means, i MAY actually be able to wear a bikini on the beach next month. maybe. but either way, i need a new bathing suit. and this is where your choose-your-own-ali-adventure begins (don't say you didn't read those books because i KNOW you did…and you loved 'em)…do any of these strike your fancy?
..ahem…the suits…not the models…because yeah, they aren't exactly going to look like this on me…
since y'all begged and pleaded so nicely…
come over and say at Juice today…it's Friday Smackdown day..my favorite day of the week, because we get to poke fun of things like this…