this is quite possibly the most hilarious thing ever. the husband and i were watching a little food tv. (shut up, you so know that you do too. you love bob blumer!) Mr. ex-double dare host was telling us in his ever-so-annoying voice that Mr. Potato head originally came without a potato! you were supposed to – get this – use REAL vegetables. ahahahahaha! check out this video:

okay…is it just me or is my son way too pretty to be playing soccer? on second thought, if David Beckham can do it, i guess he can too.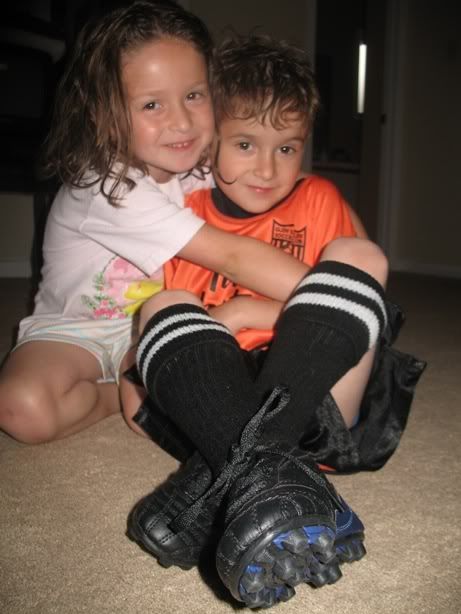 he had his first official practice this evening. but he had his first unofficial practice in my bedroom. ah, yes, the perfect place for playing sports. you know what…we couldn't figure out what to do with all that stupid wasted space in our ginormous bedroom…and now i know…soccer. perfect!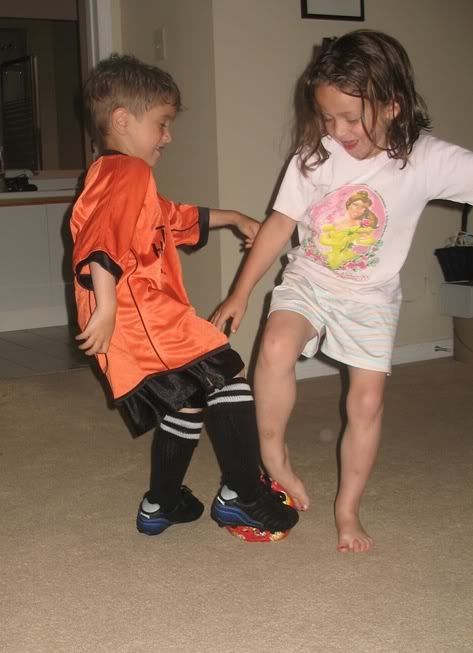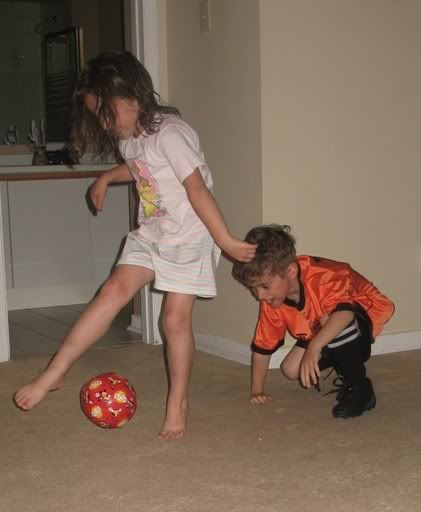 it's that time of the month again…ROFL time!
i'm a big fan of Jonniker, carrot cake, and low fat foods, plus i have an extra special distaste for the term 'make love'…so this was the perfect post to nominate.


i'm a croc-blocker. sue me.