Tuesday is Swim day in our house.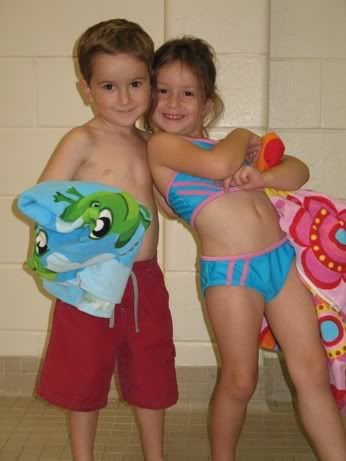 My son is a big red chicken. and my daughter is fearless as hell. and neither one of them can swim. so, i signed them up for lessons. they are sea turtles. adorable. There are two other kids in their group, a set of twins. so, naturally, everyone assumes that mine are twins too.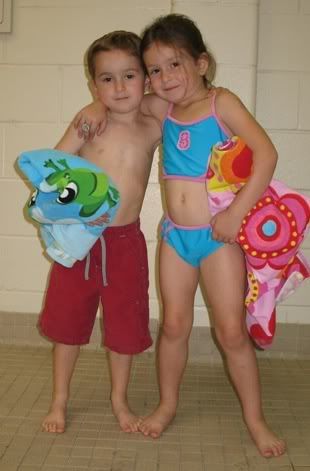 not twins. but my son sure is pretty.