when my family visits, we do two things. we shop. and we eat. and this leaves little time for anything else. well, other than sitting around and watching good quality tv….like the movie RV. that my kids watched, not once, but twice, this weekend.
we decided to change this. and on sunday, we went to Reptilia.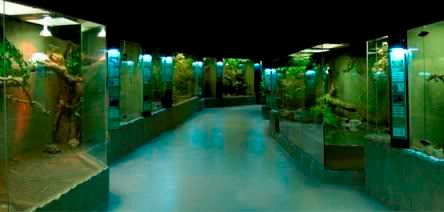 It is this indoor reptile zoo. there were snakes…from garden snakes to giant pythons. there were crocodiles and iguanas. frogs and turtles. Isabella took a liking to a giant soft-shell turtle.
and the snakes. she loved 'em. she'd go right up to the glass and say "hi nake!" at the top of her lungs and break out in a fit of giggles when the snakes would move. no fear, this child.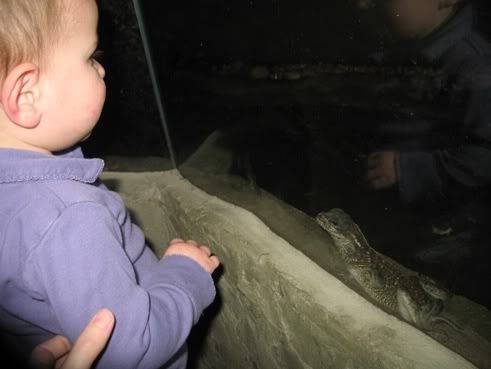 they went to a show where they got to touch some snakes. and they all did it. even me! unfortunately, i was able to snap exactly three photos the entire time there…because my batteries died. i was NOT a happy camper. but they were, so it was okay..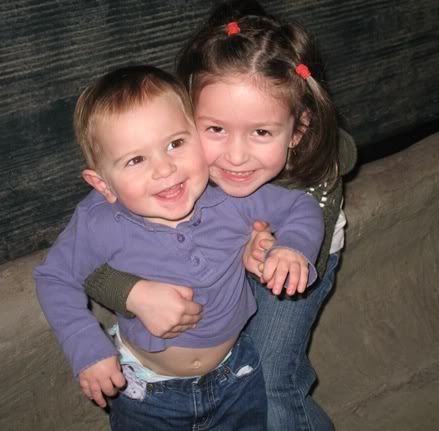 there were only two mishaps.
josh walked out of the gift shop with a giant lizard egg toy. and we hadn't paid for it. and we didn't find out until we got home. i was happy that he stole a $3.49 toy and not something that was, like, say $80. but i'm not happy that he just walked out with it. i actually don't even think he realized he was doing it. he was holding it and put it in his pocket when he went to pet the snake that was coming by and i guess he – and we – didn't realize.
and
as we waked past one of the snake exhibits…we noticed something giant and white and furry and dead in with it. no, it wasn't a rat or a mouse. it was a RABBIT. a giant rabbit. for the snake. to freakin' eat. all the kids were walking by all "mommy, what is that??!!" and the moms were all "honey, keep walking before mommy throws up!" can i get a collective ew! good times, i tell you. good times.