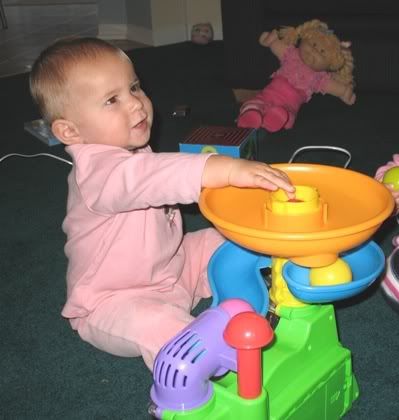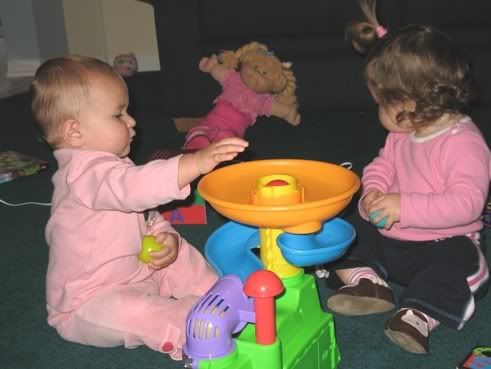 she's still playing with this toy. it never gets old for her. she was really sweet to share it with her friend. which is funny, because for the first 45 minutes, the girls didn't even know the other was there.
please note…if this is YOUR baby…you are ineligible. just sayin'

please go visit me at Fabulous today! I've got a great little contest going on. Also, i will be at the urbanmoms booth from 10-2 on Sunday at the Baby and Toddler show. so, if you live in the GTA, stop by and say hi!!

now to get serious.
One of my favorite bloggers – Karen over at Troll Baby – alerted me to something very serious that's happening to another member of our mommy blogosphere. And then i saw it on her site (other people have posted who it is, and you'll find out anyway, but i've been asked not to – and i do what i'm told. usually.). and then i saw it on Amalah's.
there are some seriously sick, sick puppies out there. People who take pictures of other peoples' children and use them in ways i care not to discuss (for fear that i might lose my lunch at my desk…and we all know how i feel about puke…) on their own websites.
These are children for crying out loud. children. and it could have been mine. or yours.
anyway, i have a letter than Karen sent to me via Amanda. It's to the people at apisnetworks. I encourage everyone to send the letter (i'd be happy to email it to you) or you can write your own. If enough people speak up on this topic, maybe we can get them to take the site down.