(you truly have to watch this video three separate times to watch each child individually. hilarious. they all loved dancing to happy feet!)

i'm happy to report that "team martell" kicked "team ali's parents" arse this past week. even if my stepdad is the mayor. we think we found the trick to keeping our sanity while visiting the house of emotional disconnect. because we knew that neither one of my parents was going to help us with the kids…
(they were too busy sleeping in and taking naps in the middle of the day. my mom actually said to us on day 2 "you'll never believe what happened! i never take naps in the middle of the day…and i just took my first one in 20 years"….and then she preceeded to take her second, third, fourth and fifth.)
(sure…and Jim never has a second cup of coffee at home. and i'm sure Joey's never been in a Turkish prison either. or watches movies about gladiators. but that's neither here nor there.)
…the secret was in the shift work. husband would take the early shift – 5-6:30am – and i'd take the 6:30-7am shift. occasionally we each took a second, hour-long or 30-minute second shift. in previous trips, when the kids wouldn't sleep (yes, this isn't a new phenomenon for us) we'd both get up, tired as hell, and snip and snap at each other. neither one of us wanted to let the other one sleep. so, we both had to stay up, which, looking back, was so fucking stupid of us. but, when you are that tired….you begin to resent anyone getting any more sleep than you. like your mother. or your stepfather. or your college-aged brother who slept until noon. noon. i can't remember the last time i did that.
this time we were good to each other. i watched Isabella so he could try on some clothing at Express. He watched her so i could try on and buy this in black:
and two polo shirts (light green and yellow) and now i still have $280 to spend at jcrew.
i watched the kids so he could shower and he watched 'em so i could.
he bathed the kids and i dressed them.
he fed them. i cleaned them up.
he yined and i yanged.
shift work.
so….i guess it seems that i blog and he nominates.
my ever-loving husband nominated me for three of these: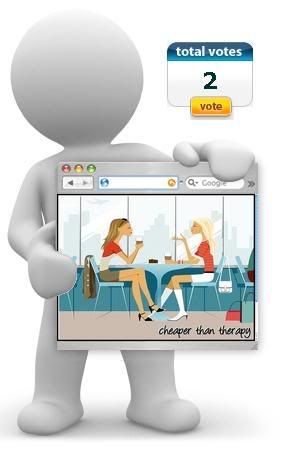 isn't he the best??
so…what are you waiting for…go and vote!!! 🙂