Thirteen of the most unnecessary baby products
at least for me. i'm sure this will be different for everyone.

1. Peg Perego high chair.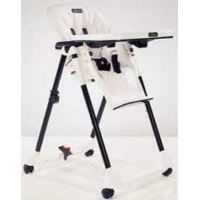 we got the White leatherette. big mistake. big. the tray was too high for my little ones to feed themselves because they couldn't reach the food. the tray was also way too far away from their bodies that they would drop all the food into their laps. also, it was impossible to clean. i bought an easy clean fisher price and i love it. pegs are eye candy. totally not worth it.
2. Diaper genie


we have never used this. mostly because we rarely change our babies in their bedrooms, and just throw the diapers straight into the garage. why do i want them sitting around in my house when i can just get rid of them right away?
3. Change table
my kids were way too squirmy. and it's a huge pain to always have to go upstairs to change diapers. a pad on the floor is perfect for me, thanks.
4. Peg perego double stroller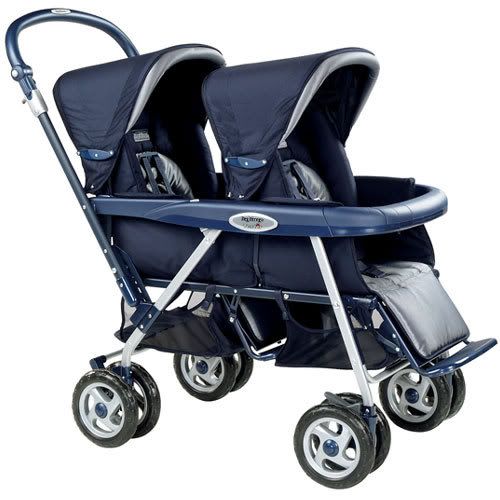 we got the tender xl. 4 years ago, before the mountain buggy and valco side-by-sides existed. it's huge and bulky and it's really hard to steer. and i always end up using my cheap grace side-by-side.
5. Swing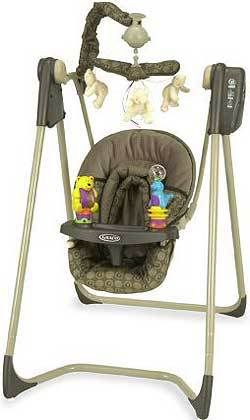 we got a graco swing as a baby gift – we asked for it – and we never used it. wait, that's not true. we used it about 4 times. it's not that it wasn't great…it's just between the bouncy chair and the gymini, it totally wasn't necessary.
6. Wipe warmer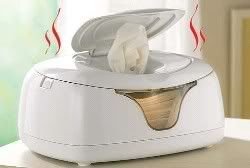 um, yes, tell me again why this is necessary. are wipes really THAT cold?
7. Bath ring



this was the very reason i HATED bath time. my kids never quite fit right into this contraption and i never had the right angle to wash them properly.
8. Cheap stroller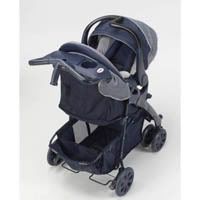 the evenflo comfort dimensions plus. what a waste of money. it fell apart. and the seat never sat up straight. pain in the ass, if you ask me. i bought myself a peg pliko and a zooper boogie to replace it and have never looked back.
9. Bottle warmer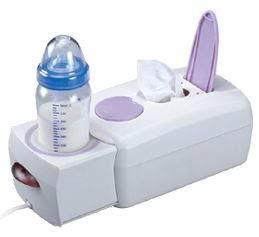 um, yeah, the best thing you can do is teach your babies to enjoy their formula/milk lukewarm to cool. i promise. it will save you the hassle of having to continue heating their milk forever.
10. Shoes


with the invention of Robeez, baby shoes are completely unnecessary.
11. Snowsuit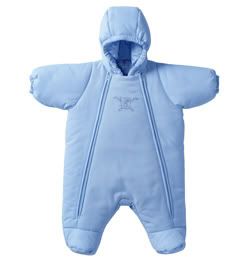 i have a bunting insert for my infant seat. amazing. snowsuits, be gone. no more bulk, and trying to fit the straps of the carseat over the giant snowsuit. no overheating.
12. What to Expect in the First Year


the only thing worse than this book is ""hat to expect when you are expecting". these are two books that are gathering dust in the closet in my basement.
13. Baby powder


seriously, have you ever used it? i still have the same bottle of johnson's that i bought when Emily was born.
Links to other Thursday Thirteens!
1. Raggedy
2. Sadie
3. Jenny Ryan
4. Tug
5. Lindsey
6. froggie mama
7. The Shrone
8. Tiffany
9. Audrey
10. Kimmy
11. something blue
12. buttercup
13. Julie
14. Jennifer
15. Vicky
(leave your link in comments, I'll add you here!)